Miscellaneous Services
Trees & The Law
We provide Expert Witness representation and advice on legal issues pertaining to trees.
Planning Appeals & building development
Tree Preservation Orders & Conservation Areas- analysis and appeals to the Secretary of State. Representation and advice relating to unlawful removal, pruning or damage to protected trees for either the Local Authority or defendents
High hedges disputes
Town & Country Planning Acts in relation to trees
Forensic analysis of tree related accidents
Arboricultural Climbing, Rigging & Lowering Equipment (LOLER) Inspection
We are fully qualified and insured to inspect LOLER equimpement, for more information on our LOLER Inspection services click here.
Tree Valuation
Tree valuation reports using either Visual Amenity Valuation of Trees and Woodland (Helliwell) system or Council For Tree & Landscape Appraisers (CTLA) system.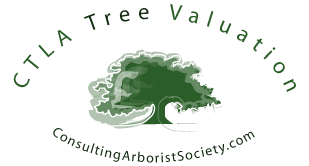 Computerised Tree Shade Evaluation In Relation To Development Layout
The relevance of tree shadows in relation to new development is important to ensure that proposed recreational areas such as gardens and windows (on building elevations) will not be excessively shaded by adjacent trees. If these areas do become excessively shaded, the tree may become a target for pruning or even removal. By understanding the position and motion of tree shadows at an early stage in the planning process, such problems can be avoided.
Local Authorities receive a large number of requests to prune or remove protected trees due to sunlight interference. They can of course refuse the requests, but this may be overturned on appeal to the Secretary of State who may judge that the light loss is unreasonable and the tree should be removed. To avoid such problems arising local authorities should ensure at the planning stage that the issue of light interruption, both in the present and in the future has been considered.
Specialist Advice For Local Authorities & Large Organisations
We act as specialist Consultants for a number of Local Authorities providing Consultancy support. A summary of services are:
Tree Officer cover - provision of short to medium term cover.
Tree Preservation Order preparation, revision & resurveys
Assessment of Conservation areas and Tree Preservation Order applications.
Representation and advice relating to unlawful removal, pruning or damage to protected trees
We also provide full Consultancy services to large estates, landowners, public bodies and housing providers.
Veteran And Ancient Tree Management
Provision of advice regarding the correct management of veteran & ancient trees and also those trees which have potential to be retained as future veteran trees. We also undertake surveys using English Natures Specialist Survey method.