Tree Surveys
We provide a wide range of tree surveys and inspections which can be tailored to suit the client's requirements and range from single trees to large scale woodland and urban forests.
Individual Tree Surveys
Supply a detailed assessment of the trees condition and appropriate management.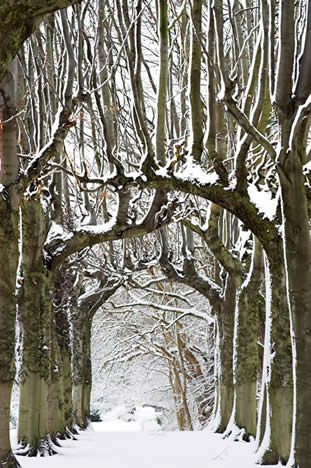 Group or Area Surveys, Tree Inventories & Risk Assessments
We have significant experience in the provision of large scale tree surveys for Local Authorities, Health Authorities, Housing Associations, Universities, and a wide range of Professional clients.
These surveys are individually tailored to suit the client's requirements and can include tree health and condition, tree safety, pest & disease diagnosis, potential threats to adjacent properties or a combination of these and additional services. AutoCad based plans can be provided to show the results in a graphical context.
The practice also offers risk assessments and hazard analysis together with decay detection and measurement where appropriate.
Quantified Tree Risk Assessment
We are licensed practitioners of the Quantified Tree Risk Assessment (QTRA) system which applies established and accepted risk management principles to tree safety management.
Tree safety management is a matter of limiting the risk of significant harm from tree failure whilst maintaining the benefits conferred by trees.
The Quantified Tree Risk Assessment (QTRA) system applies established and accepted risk management principles to tree safety management. Firstly, the targets (people and property) upon which trees could fail are assessed and quantified, thus enabling tree managers to determine whether or not and to what degree of rigour a survey or inspection of the trees is required.
Where necessary, the tree or branch is then considered in terms of both impact potential (size) and probability of failure. Values derived from the assessment of these three components (target, impact potential and probability of failure) are combined to calculate the probability of significant harm occurring. The system moves the management of tree safety away from labelling trees as either'safe' or 'unsafe', thereby requiring definitive statements of tree safety from either tree surveyors or tree managers. Instead, QTRA quantifies the risk of significant harm from tree failure in a way that enables tree managers to balance safety with tree value and operate to a predetermined limit of reasonable or acceptable risk.
Woodland Surveys & Management Plans
We provide a range of woodland management plans for woodland and urban forests. The scope of the reports vary depending on the clients requirements, but typically include:
Species selection, natural regeneration and thinning regimes
Replanting schemes
Management to maintain and enhance visual amenity
Management to encourage outdoor recreation
Enhance wildlife value
Establish venue for artworks
Address specific social problems
Provide recommendations to establish acceptable levels of safety
Establish a higher level of arboricultural and silvicultural management.
Advice relating to woodland creation, ancient woodland, veteran trees, land reclamation, planting schemes and hedgerow issues is also available.
Tree Preservation Order (TPO) Preparation & Revision
We act as specialist Consultants for a number of Local Authorities. Providing Consultancy support, Tree Preservation Order preparation and revision, Assessment of Conservation areas and Tree Preservation Order applications.
Heritage Lottery & Historic Parks Restoration Projects
We have undertaken a considerable number of these projects and have significant expertise as specialist advisers in multi-disciplinary teams on prestigious restoration projects.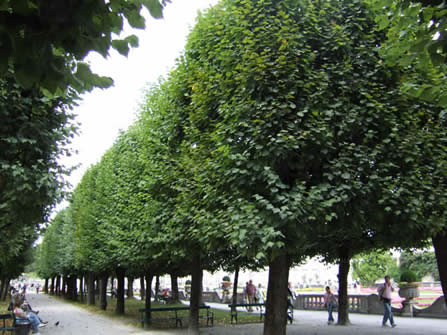 Service & Industrial Installations
We can advise on the installation of services, hard surfacing and industrial installations near to trees to minimise damage and potential conflicts. Similarly, we can provide an assessment of damage when things go wrong and provide remedial or mitigation measures.
Project Management
We offer high quality project supervision for arboricultural & countryside management forestry projects.